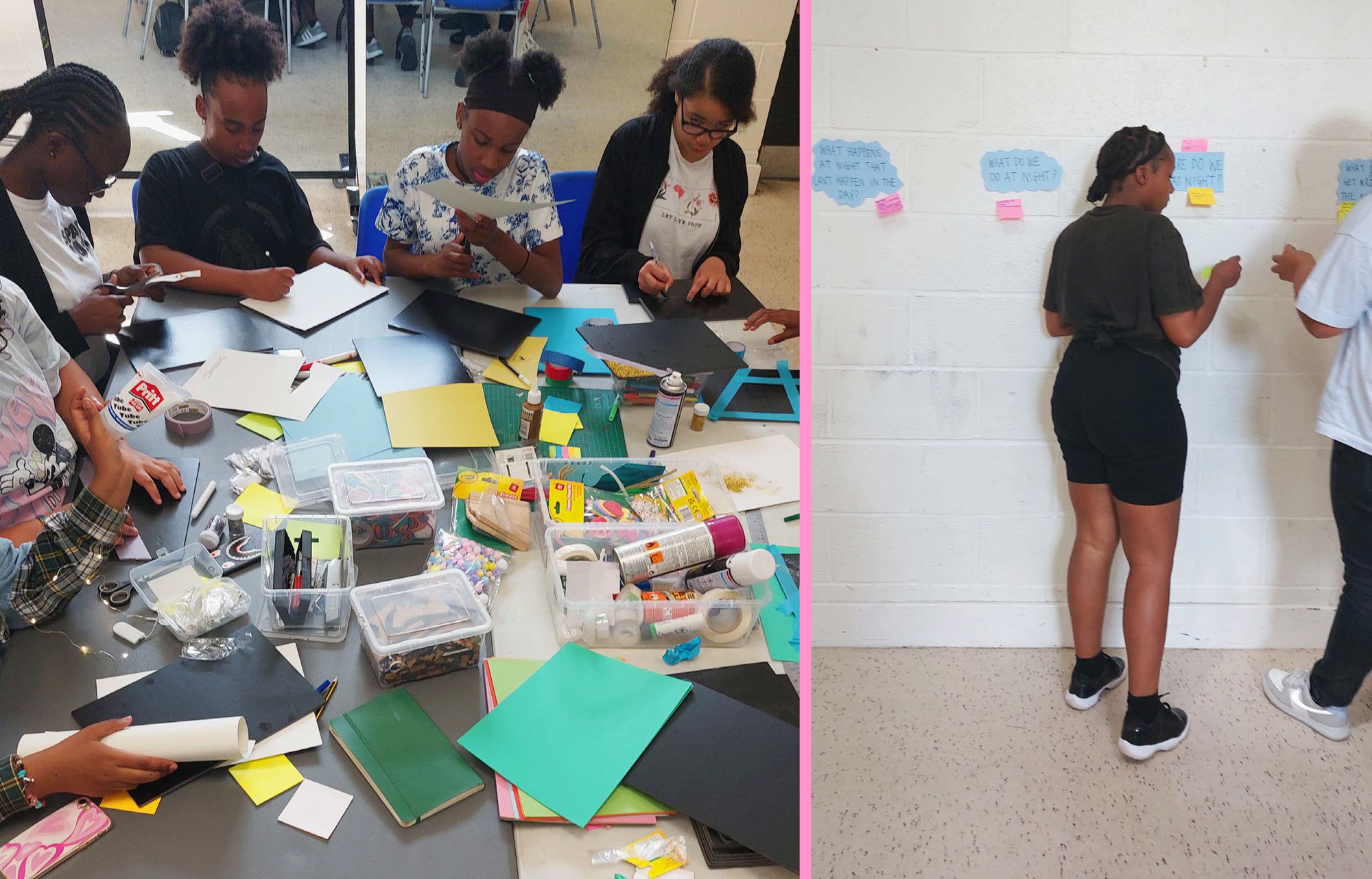 August 2022
The first of a series of artists' workshops for the Night Time Strategy took place in early August at Devas youth club in Clapham Junction.
Artist Hanna Benihoud, who was appointed to design and build a day to night installation, worked with a group of 8 young women to talk about their night time experiences and come up with new ideas for the project. The participants will help Hanna build the installation that will be based in Falcon Road in October.
The day time installation will be installed by the Falcon Road underpass by Clapham Junction station, with a series of night time projects held at five different locations across the borough from the Wednesday 26th October - Sunday 30th October 2022.