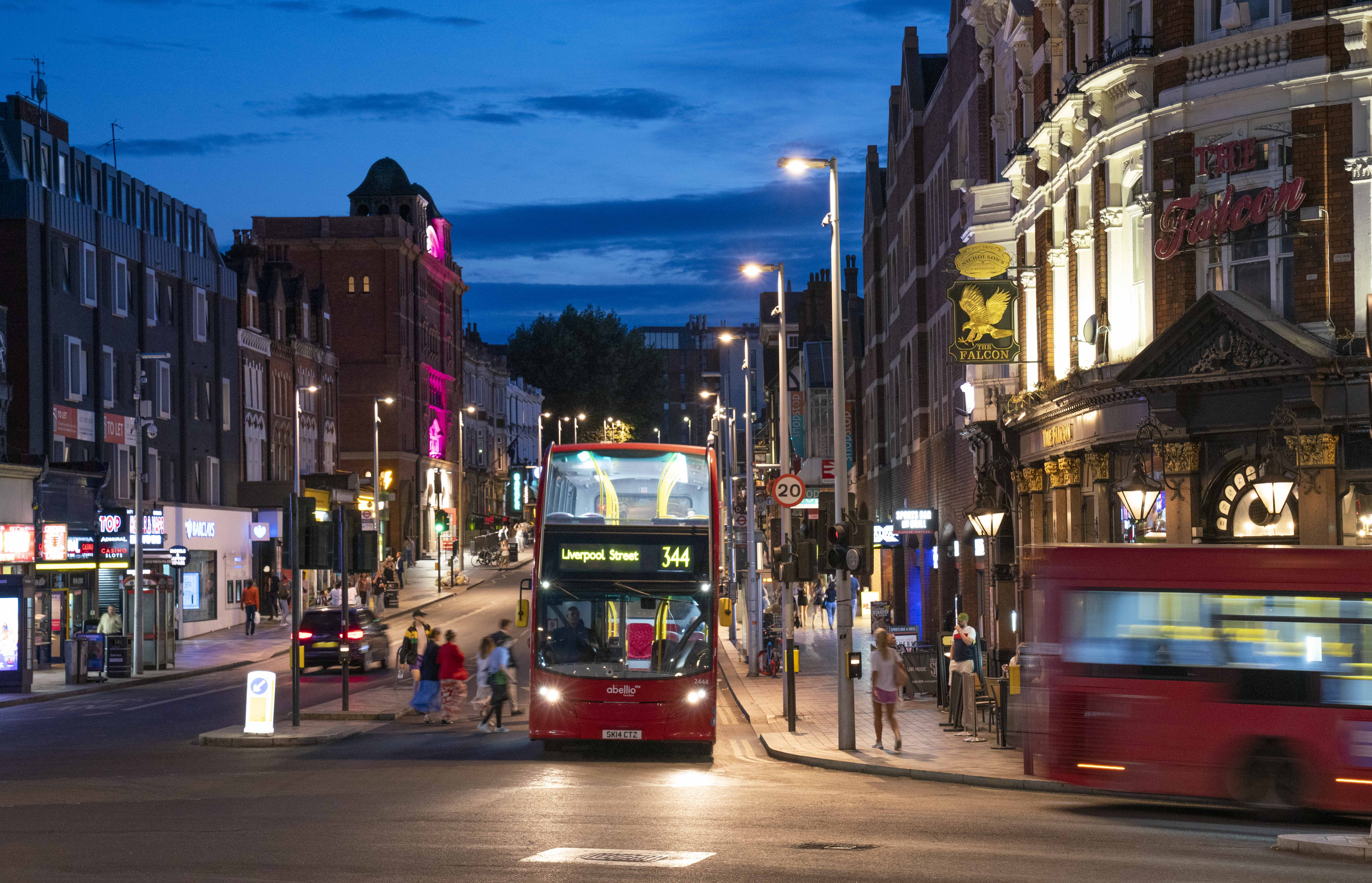 March 2023
The first draft of the new Night Time Strategy for Wandsworth (and a first for London) is now complete, and people who live, work and visit the borough are invited to comment on it.
It features a wide range of recommendations, such as improving lighting and transport and encouraging diversity for our town and local centres at night time – beyond just eating and drinking.
Please read the strategy online and use the interactive image on the homepage to navigate the document. You can leave comments on all the recommendations, or just the parts that interest you, by 14 May 2023.
Deputy council leader Cllr Kemi Akinola said:
"We want our businesses and town centres to thrive, but we also want everyone to feel safe and heard – including night workers, women, people from the LGBTQI+ communities and people living in more deprived parts of the borough.

Thank you to everyone who has responded to previous call for feedback and helped us create this first draft. Now we want to know if you agree with our conclusions and think we've come up with solutions that will make a real difference."

If you would prefer to view the document as a PDF, you can view or download the document HERE.
Thank you for all your comments and feedback that have gone into shaping the strategy so far.