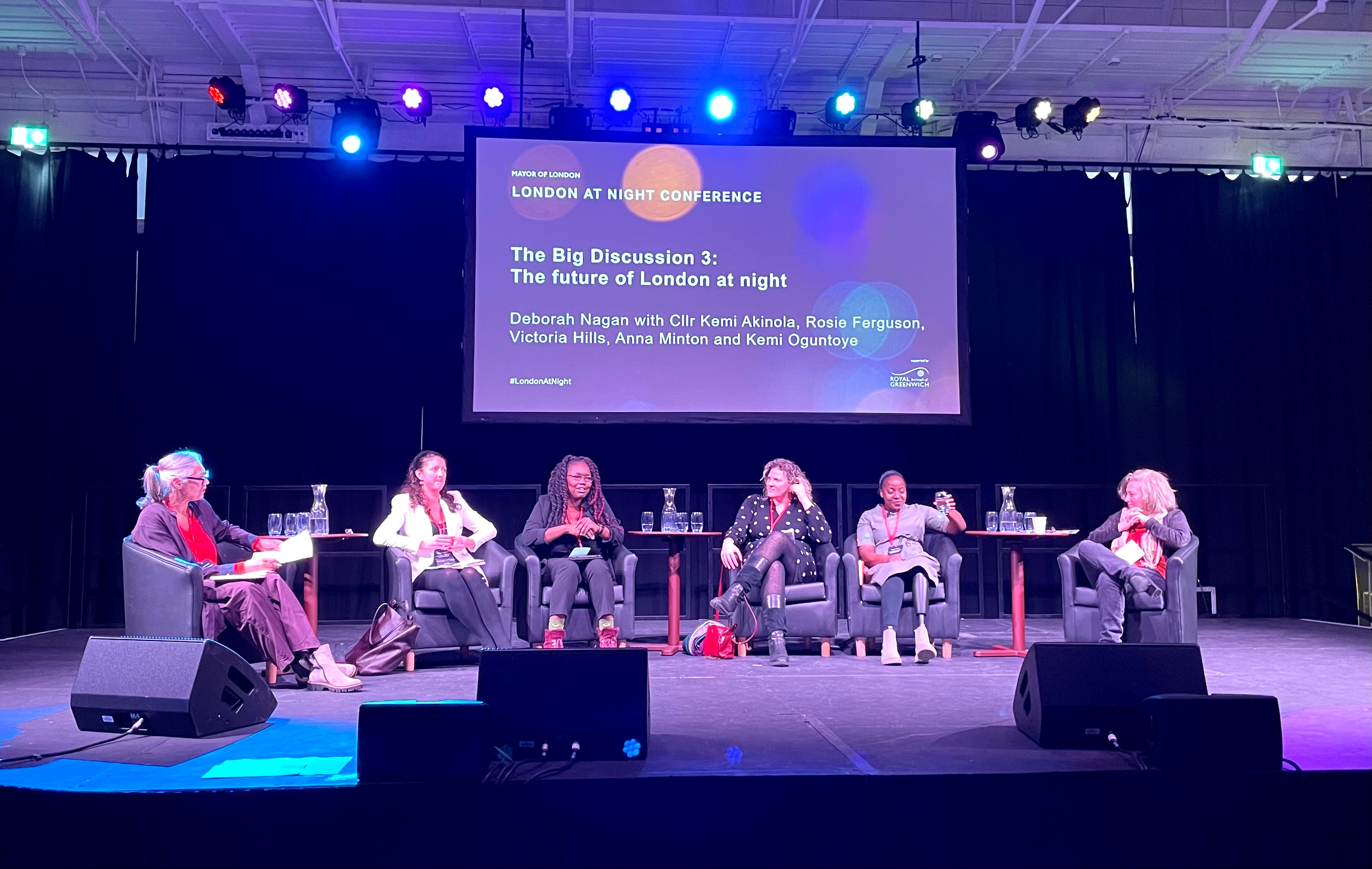 February 2023
The Night Time Strategy team attended the GLA's inaugeral event at Woolwich Works, hosted by London's Night Czar, Amy Lamé, to share our learning from developing the project in Wandsworth.
The conference, held in January of this year, bought together an impressive array of speakers from many backgrounds to share their night time experiences from London and beyond.
Councillor Kemi Akinola, Deputy Leader of Wandsworth Council and Cabinet attended the conference as a panellist for the 'Big Debate 3: The future of London at night'. Cllr Akinola was joined on stage by artist Rosie Ferguson, writer & journalist Anna Minton, property specialist Kemi Oguntoye and planner Victoria Hills, chaired by landscape architect Deborah Nagan.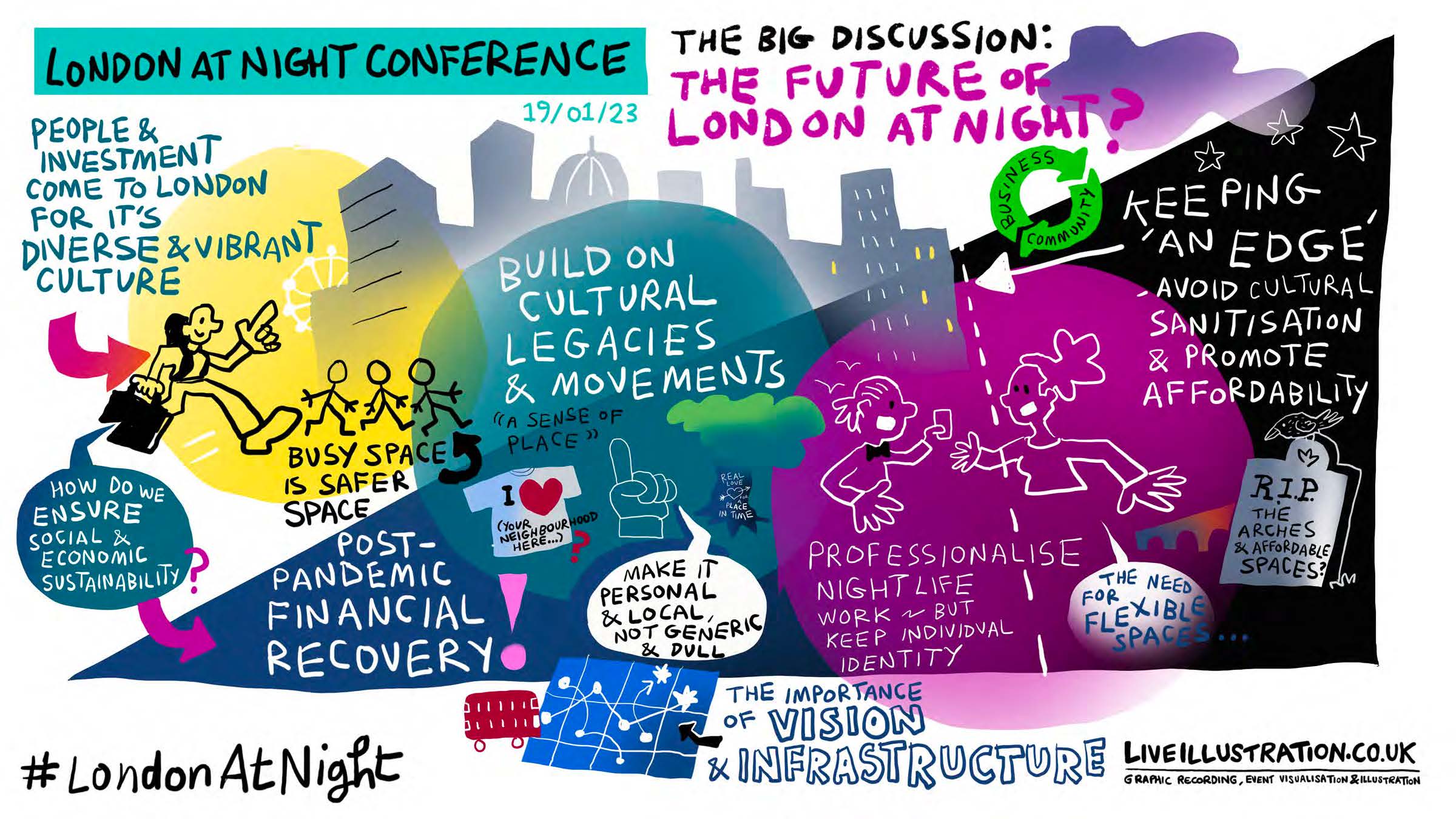 The discussion championed the need to recognise, value and protect spaces at night for young people, working class people and global majority people, as well as the need to keep 'an edge' to our city at night by avoiding cultural sanitisation and promoting affordability.
To end on the words of Charlie Dark, DJ & founder of Run Dem Crew: "We need to reclaim the night as a place of wonder and excitement".
You can view all the illustrated summaries of talks and panels from the event here.
Thank you to the GLA 24-hour team for having us!